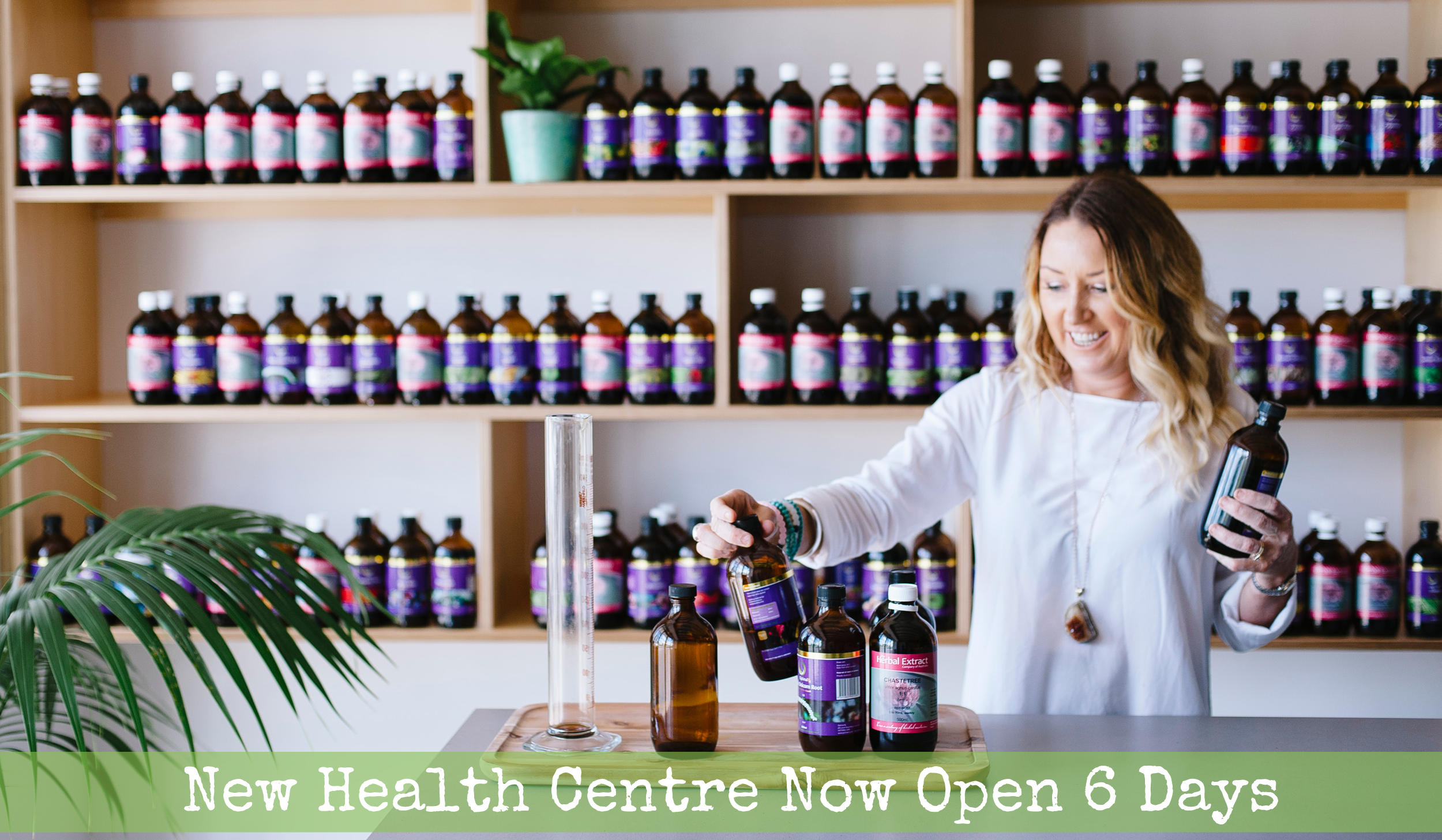 The Katrina Ellis Natural Health Centre is open 6 days per week for health advice, consultations and acute remedies with professional practitioners available to assist you all your health needs.
Services include Naturopathy, Acupuncture, Nutritional Consults and Personalised Meal and Recipe Planning, TGA Approved Heavy Metal and Mineral Testing (including for children from 2 years old), Biocompatibiliy Hair Testing, plus Botanical Bar mixing custom herbal blends and full supplements range.
Call 07 5536 3113 or book an appointment online.