No Comments
Rebecca Sattler: Inspired & Insightful Chats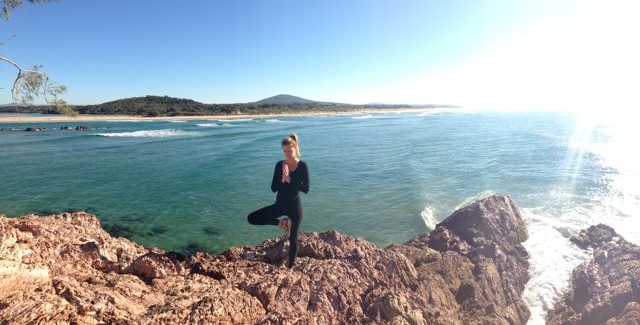 I'm kicking off the first of my interview posts with a chat to the inspiring and amazingly joyful Bec Sattler. Bec is the founder of Luscious Natural Skincare, a product I truly can vouch for and a Yoga instructor and Reiki teacher.
What is most amazing about Bec's story is her journey to discovering health and wellness and her transformation into a passionate health advocate.
Meet the beautiful Bec.
Can you tell us about yourself and your work?
I grew up in NZ in a tiny country town where mum made all our clothes and baked every week. We ate our vegies out of Dad's garden, picked fruit off the trees in the backyard and meat, as it turns out actually came from our pet lambs who arrived every spring and allegedly 'went back out to the farm when they got too big' which was actually code for them arriving back soon after in our freezer! And despite the fact we were taught to be truthful, apparently it's ok for adults to tell the odd white lie to protect the innocent and prevent their children from becoming vegetarians!
These days I do enjoy a lovely organic piece of meat but tend to embrace a vegetarian lifestyle during the week, my body happily embracing this rather novel idea of balance.
I have created a natural skincare brand and a pop-up Yoga studio and am happiest working with my beautiful clients towards a healthier, more peaceful lifestyle or blending delicious products on my back deck surrounded by mother nature's eye-catching selection of Aussie wildlife…what better place for this little transplanted kiwi to put down roots!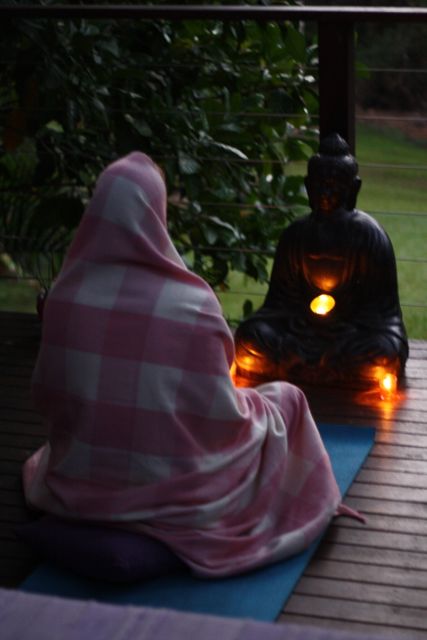 Can you describe the uniqueness of your skincare and Yoga, why you began it and how it is different from products and Yoga available in the market place?
About ten years ago I began to spend my spare time a little more wisely, researching the ingredients in my amazingly expensive skincare products and imagine my fright upon discovering all the harmful chemicals I was slathering on my skin!
I tried every natural skincare know to man (though to be fair ten years ago that didn't take me long) but alas I couldn't find a product rich enough for my dry skin. I decided I would have to make my own after much researching, a dalliance with essential oils trial, and much trial and error Luscious Natural Skincare was born. The beauty of hand blending every product meant the range grew organically depending on what my friends and clients asked me to make for them for them.
Today the best selling products are the Elastic Baby Belly Oil and Luxurious Glowing Skin Serum, developed and it turns out, is a gentle and much loved favourite product for clients with sensitive skin following chemotherapy and other treatments. The inclusion of essential oils mean they are amazing for your skin as well as your senses and because every product is hand blended with love, if my clients have specific needs I can make their product suit them.
Not content with making skincare almost good enough to eat, I completed my Yoga teacher training with a passion to pass on what I had learned and assist my clients in leading happier, healthier lives. The Buddha Shack was born with an idea of crating a pop-up studio, which would be available for anyone, anytime, whenever and wherever it was needed.
Once again that organic component evolved and I now love to specialise in specific issues…cancer, menopause, fertility, pregnancy, depression to name a few and love to work in small groups or one on one to assist my clients in improving their own physical mental and spiritual health.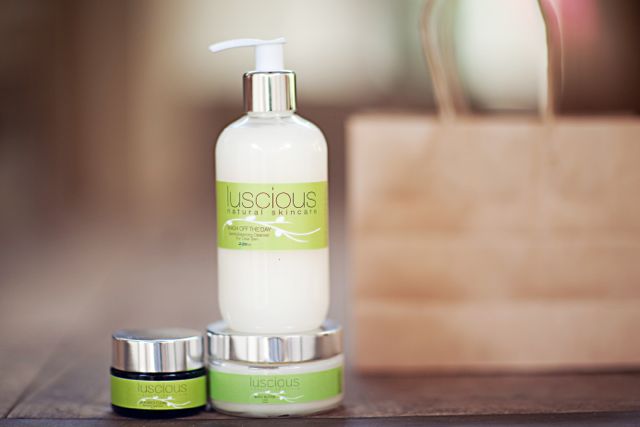 Who or what inspired you to create a change in your life, to help others and to become the beautiful person you are today?
From my earliest memories my parents encouraged me to be kind and caring towards others. Many an injured animal passed through my little hospital (family bathroom) and the odd few misguided adventures in caring…taking my pet rabbit to the local Rest Home for folks to pat (because everyone loves a bunny apparently), and impromptu concerts in their lounge with my brother to an audience who were otherwise unable to leave without assistance.
My husband is an amazingly, beautiful man and encourages my growth, my work, and fearlessly supports all my crazy thoughts and ideas. He inspires me every day with his energy, the way he tackles adversity, and the incredible positive effect he has on those around him.
I first met Katrina Ellis about 5 years ago and not to embarrass this gorgeous woman but she created positive change in me from the very first appointment as her client. A more positive approach to hydration and the food that I ate inspired me towards the path I took in terms of helping others with specific issues through Yoga. It was through her treatment of my own health issues that I learnt of the correlation between food, thoughts, and healing. From here it was a hop, skip and a jump down the rabbit hole to further explore how Yoga could assist in further opening my own clients up to more radiant health.
Every day I am inspired by my beautiful clients. Despite suffering from the debilitating effects of cancer, a client will nonetheless greet me at the door with a huge sunshiney smile for our practice, a client suffering from depression will drag himself out of bed and into the studio, or against the odds a client on a difficult fertility journey will bounce back fearlessly after countless disappointments before that magical announcement they are expecting at last. I love being a part of these journeys.
What is your biggest personal or professional challenge that you have ever had to deal with? How has it changed the way you are as a person?
Once upon a time this young lady was very much driven by money, success and all the magical and not so magical things that this materialistic lifestyle brings. When I met my husband I wanted to let go of my need to buy a new pair of shoes every week and find more balance to breathe and to allow me to actually enjoy my life rather than just zooming erratically around the edges on my way to the next big event.
I can still appreciate the thrill of an exciting fast paced lifestyle but also how much sweeter life can be when you step off the merry go round and take a breath, so I feel that coupled with my experiences in addressing my own health issues, it brings another dimension to my teaching.
5.Describe your day on a plate?
My day generally starts at 4:30am and although I would love to say I bounce out of bed, you may remember I can't lie BUT I can truthfully say the energy is truly different that early in the morning. Do yourself a favour and try it one day! I make a warm ginger and lemon drink and settle down to meditate. If I have time I will complete my own Yoga practice and then my day consists of teaching, developing tailored Yoga programs for clients, blending Luscious products, preparing yummy meals and treats (Raw Addiction's Pecan Pie is my absolute must have in the fridge at all times slice!) another meditation and a longer Yoga practice.
What do you do to keep yourself healthy and happy, considering how busy you are?
Once upon a time I was far too busy and important to meditate…little did I know that taking time out to meditate actually allows me be healthier, happier, more peaceful and more able to deal with whatever surprises come my way with grace.
Scotty and I enjoy date night every week to ensure no matter how busy we are we always have time to catch up, eat and be merry and bask in each other's glow.
What do you do to nourish your body and mind?
I eat clean, fresh food but if I am a little naughty every now and then I don't beat myself up…it's all about balance for me. Daily Yoga and meditation is a must…even if it's only for a few minutes.
I love to read and generally have a couple of great books on the go…I am usually skipping back and forth between some beautiful literature, a quirky little beach read and an educational tome of some description.
Although my family live on other continents we skype often, and I am blessed to also have amazing, inspirational friends I spend time with whenever I can…they are like vitamins for my soul.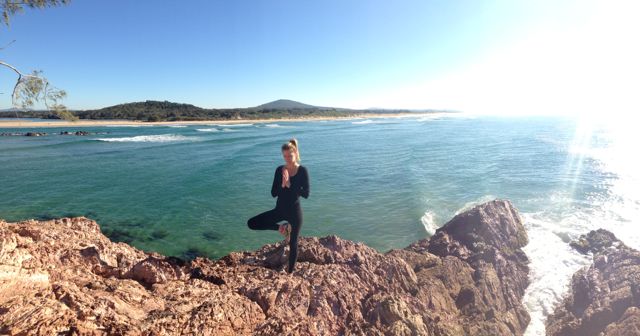 What or who makes your heart sing?
I live at Pottsville surrounded by a wildlife sanctuary. I drift off to sleep with the sounds of the ocean in my ears and wake up to the songs of birds. The beach is gorgeous and there is nothing better for the heart than sinking my bare feet into that soft sand and following the turquoise waves down the beach. Of course my heart is singing even louder if I am joined by my husband and we both feel so grateful to live in such a beautiful part of the world.
Connect with Bec
Luscious Natural Skincare: lusciousnaturalskincare.com.au
Facebook: /luscious-natural-skincare
Facebook: /thebuddhashackyogaandreiki