No Comments
Party Season Over - Time for a Fix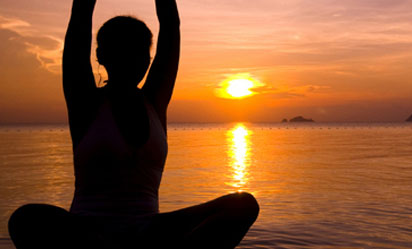 I love this time of year – it is fully of parties, festivals and christmas and new years celebrations. If you are true Aussie than it is almost impossible not to partake in yummy Australian foods and drinks to celebrate with friends the beauty of our country, lifestyle and friendships. As much fun as this is for my mind and soul – it is probably not as much fun for my LIVER.
The liver is the body's major filtration organ – it filters 3 pints of blood per minute and removes the majority of the body's toxins, heavy metals and alcohol. A happy liver is a happy body and a happy body is a happy mind. If our liver is toxic and unable to remove poisons, it simply throws these poisons into the bloodstream making the rest of the blood toxic. Some signs of your liver suffering after the party season are tiredness, yellowing in the whites of the eyes, headaches, nausea, bloating, depression, itchy or blotchy skin, rashes, darkness under the eyes, PMS type symptoms, eczema, psoriasis, dry hair and allergies.
Some quick tips that I use with my clients to improve liver function include:
My FAVOURITE LIVER FLUSH
1 grapefruit juiced
2 green apples juiced
1 fresh lemon, squeezed
3 tablespoons of cold-pressed extra virgin olive oil
1 clove of garlic (blended) or 1 chunk of ginger
1/2 teaspoon of cayenne pepper
Blend these ingredients together and drink once to twice daily.
1. For 2 to 3 weeks avoid red meats, saturated fats, white sugar and dairy products, alcohol, caffeine and processed foods.
2. Increase foods which are good for liver function which inlcude beetroot, artichokes, avocado, rocket, endive, dandelion greens, onions, garlic, ginger, turmeric, olive oil, flaxseed oil and any bitter foods.
3. Aim for one to two salads daily – use 2 tablespoons of flaxseed oil and 2 teaspoons of apple cider vinegar for the dressing.
4. Drink 8 to 10 glasses of alkaline, purified drinking water – add fresh lemon or lime juice to the water.
5. Have one epsom salts bath daily – this contains magnesium sulphate to help draw impurities from the body.
6. Take a good liver cleansing supplement – look for one that contains methionine, betaine, lipoic acid, silymarin, glutathione etc.
7. Chlorophyll liquid is very good for purifying the liver, bloodstream and bowels – it helps to remove heavy metals, poisons and toxins while oxygenating the bowels.
By Following these suggestions for 2 to 3 weeks, your liver will be extremely happy and in return it will give you great energy, vitality and emotional balance.