Stop those Stretch Marks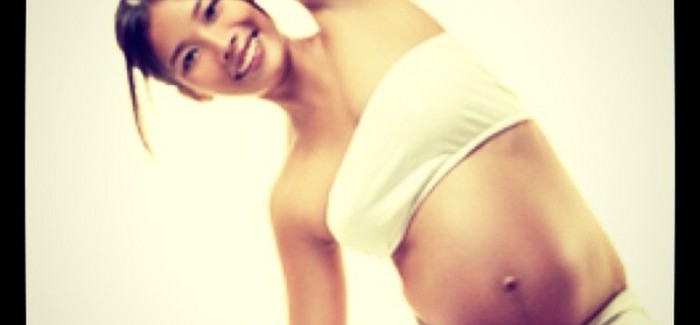 Stretch marks are wavy stripes that appear on the buttocks, thighs, breasts or abdomen. They begin red in colour and eventually turn white.
The main cause is rapid weight gain causing the skin to overstretch. This tears the fibres in the deepest layers of the skin. Many people think that stretch marks are permanent – however this is not true. With the right treatment, they can be faded and removed. When I first fell pregnant with my son I was only 49 kilograms – I ended up carrying and delivering a ten pound baby. You would think that with carrying such a heavy load I would definitely have a few stretch marks – but luckily due to using the right natural oils and undertaking certain yoga postures I didn't develop one stretch mark. These are some of my other anti-stretch mark tips:
• Choice a cream that contains a combination of either wheat germ, Vitamin E, apricot kernel or avocado oil, cocoa butter or aloe vera gel.
• The best essential oils to use are neroli, tangerine, orange and lavender – which are all completely safe during pregnancy.
• Walk daily for 30 minutes and swim once to twice weekly. Yoga, tai chi or qui gong improves the texture and tone of the skin and produces better elasticity in the skin fibres.
• Drink up to 8 glasses of purified alkaline water daily.
• Avoid sugar, saturated fats, processed foods and white flour products.
• Eat plenty of fresh vegetables and fruits, nuts and seeds and whole grains during your pregnancy.
A great natural oil that contains all of the ingredients I love to prevent stretch marks is 'ELASTIC BABY' by Luscious Natural Skincare. It smells beautiful and my clients say it works even better. Click here to find out more about 'Elastic Baby' Anti-Stretchmark oil and the wonderful Luscious Natural Skincare