No Comments
Blueberry Cheesecake - Guilt Free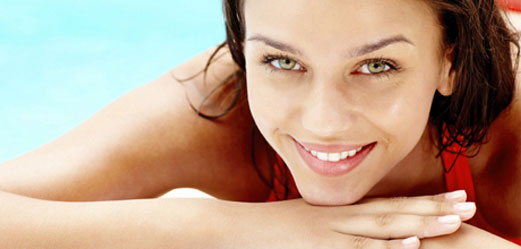 Crust
2 cups of macadamia nuts
¼ to ½ cup of pitted dates
¼ cup of dessicated coconut
Process all of the ingredients together until it is doughy, then press into a round tin.
Cheesecake
2 cups of cashews, pre-soaked
4 lemons, squeezed
¾ cup of agave syrup or pitted dates
½ teaspoon of pure vanilla extract or 1 vanilla bean
A pinch of sea salt
Water as needed
Grind the cashews firstly into a powder. Add the rest of the ingredients and blend until smooth. Pour this mixture into the crust and place in the freezer. You can either add the blueberries to the cheesecake mix or make a blueberry sauce for the top.
Blueberry Sauce:
1 punnet of blueberries
1 ripe banana
½ cup of pitted dates
Puree all of the ingredients until smooth. Pour over the cheesecake layer. Chill in the freezer until ready.