Green Tea - What is the Best Type and Why? - Katrina Ellis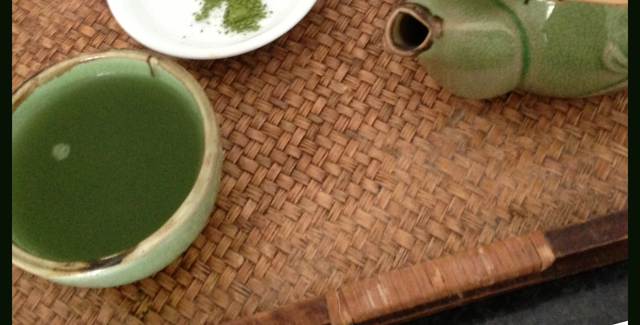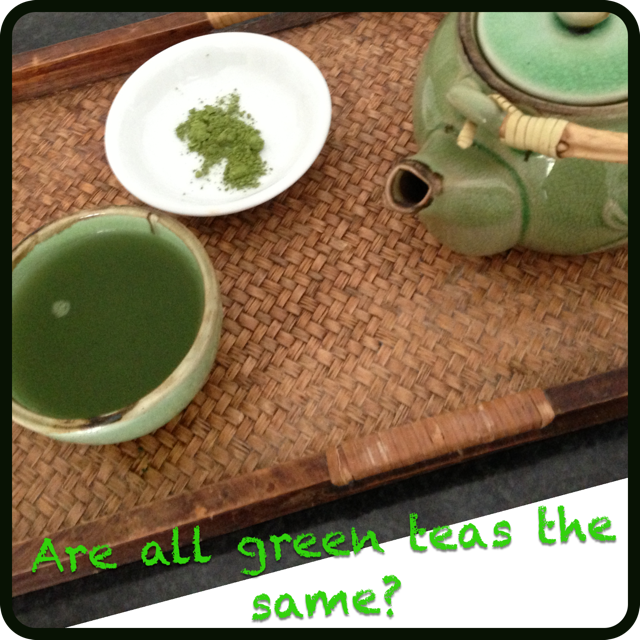 Not all green teas are created equal!  Green tea is one of the healthiest drinks in the world – especially when the right green tea is chosen.  To understand the difference between green teas it is important to know exactly why green tea is so effective in its healing role.
Green tea is made by lightly steaming its fresh leaves.  It is during this process enzymes found in the leaves convert into polyphenols.  Polyphenols are powerful healing phytochemicals with potent antioxidant, anti-inflammatory and anti-cancer properties. The most well known polyphenols found in green tea are flavols like catchin, epicatchin and epigallocatechin gallate or ECGC.  ECGC is a miraculous substance that has proven itself in thousands of studies.  Green tea and ECGC reduces inflammation linked to arthritis, the bad LDL cholesterol that causes heart disease, plaquing by a dramatic 36% if drunk regularly and many different types of cancer.  Studies have showed its promise in preventing changes linked to bladder, breast, lung, colorectal, skin and stomach cancer.  To achieve a significant anti-cancer effect at least 3 cups of the right green tea high in ECGC should be consumed per day.
ECGC found in green tea is now proving to be the 'fountain of youth' for the skin.  ECGC helps to reactivate healthy new skin cells and prevents damage to old cells under the skin. No wonder Japanese women have such flawless skin!
Because of its great anti-inflammatory properties, I often recommend green tea for ulcerative colitis and irritable bowel.  ECGC is thought to be one hundred times more effective than vitamin C at protecting cells against DNA damage that can lead to cancer, heart disease and diabetes.  Oops and I almost forgot – green tea is the perfect way to burn fat and boost metabolism. A french study showed that metabolic rate was increased by 4% just by adding 90 mg of ECGC 3 times per day.
The healing properties of green tea is measured via its polyphenol content – particularly ECGC. The main difference between Japanese and Chinese green tea is how the leaves are cultivated. In Japan, the leaves are steamed to prevent fermentation and then dried or pulverized.  This produces a jade coloured tea that is high in chlorophyll and very pleasant to drink. Chinese green teas are often pan-dried and are a more golden colour.  My favourite green teas for healing properties and taste are matcha, sencha and the most prized green tea of Japan, gyokuru.  If you are concerned regarding radiation, it is important to buy organic tea that has been radiation tested.  Many teas that emerge from China contain lead, so never forget about buying organic.  To get the best healing value of these green teas, aim for 3 to 5 cups per day.  Enjoy!!!
Green tea is produced by lightly steaming the fresh cut leaf, and the production of black tea involves allowing the leaves to oxidize. During oxidation, enzymes present in the tea convert polyphenols, which possess outstanding therapeutic action, to a different compound with different pharmacological effects. With green tea, oxidation doesn't take place because the steaming process inactivates these enzymes. Green tea is very high in polyphenols with potent antioxidant and anti-cancer properties. Oolong tea is partially oxidized. – See more at: http://drhoffman.com/article/egcg-potent-extract-of-green-tea-2/#sthash.76El3Euv.dpuf
Green tea is produced by lightly steaming the fresh cut leaf, and the production of black tea involves allowing the leaves to oxidize. During oxidation, enzymes present in the tea convert polyphenols, which possess outstanding therapeutic action, to a different compound with different pharmacological effects. With green tea, oxidation doesn't take place because the steaming process inactivates these enzymes. Green tea is very high in polyphenols with potent antioxidant and anti-cancer properties. Oolong tea is partially oxidized. – See more at: http://drhoffman.com/article/egcg-potent-extract-of-green-tea-2/#sthash.76El3Euv.dpuf