No Comments
Healing Recipe: Nutty Milk - Katrina Ellis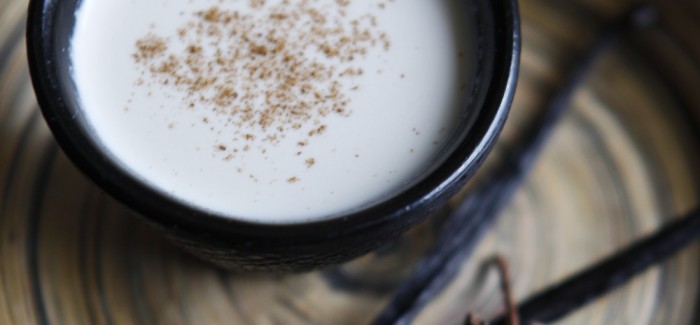 Nutty Milk forms the basis of many smoothies and meals. Nut milk is dairy-free and full of protein, minerals and healing nutrients. Almonds contain Vitamin E and laetrile, also known as B17, a substance that is great for preventing and treating cancer. There are also over 20 different flavanoids found within the almond skin that are similar in cancer fighting potential to grapefruit and green tea extract.
Mix it up by replacing the almonds with cashews or hazelnuts to change the flavour and nutritional value.
Makes 3 cups of milk
Ingredients
1 cup of organic raw Almonds
3 cups of filtered water
1 Vanilla Bean or a few drops of vanilla essence
Method
Soak the nuts for a few hours or overnight. Drain and place in a food processor with the water and vanilla (for extra sweetness add a couple of medjool dates).  Blend on high until a fine consistency is achieved. Strain through a fine sieve or nut milk bag and keep in the fridge (this will last for 3 – 4 days).
This recipe is found in both of my books, Shattering the Cancer Myth and Raw Addiction.