No Comments
Raw Apple Crumble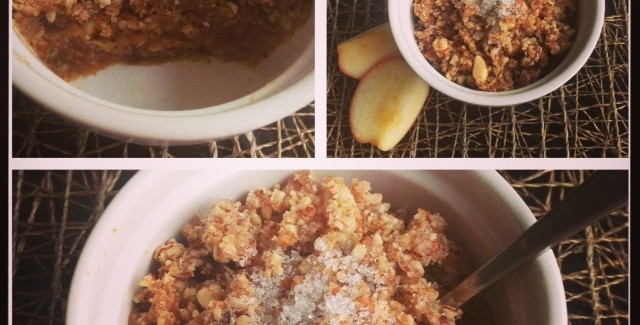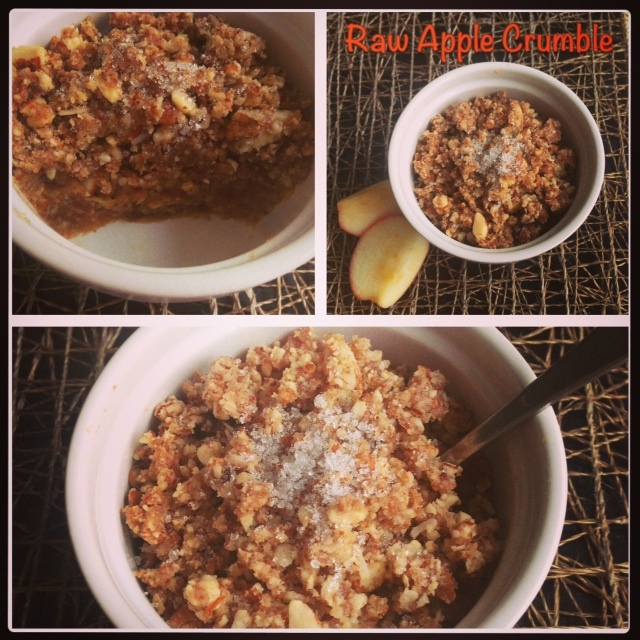 Apple Pie Mixture
6 apples
6 medjool dates, de-pitted
1 teapsoon of cinnamon
A pinch of celtic salt
A little water
Place ingredients into a food processor and blend until creamy.
Crumble
3/4 cup of walnuts
3/4 cup of almonds
8 pitted dates or agave
1/2 cup of shredded coconut
Pinch of salt
1 tablespoon of coconut oil
Grind the sunflower seeds and coconut and add to a bowl with all the other ingredients. Combine with your hands until mixture is crumbly. Add a little water if needed to make more crumbly. Dehydrate in the drier until crispy or use as is.
So yummy – and that's not sugar on top – it's pure birch xylitol from a tree! Tastes like sugar, but doesn't harm like sugar! You can also heat up the crumble in a dehydrator to make it hot and crunchy!