8 Comments
Raw Chocolate Fig Cake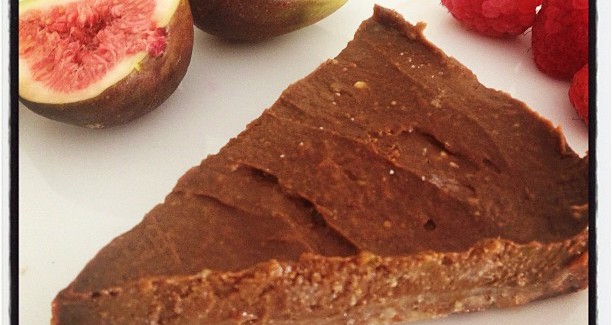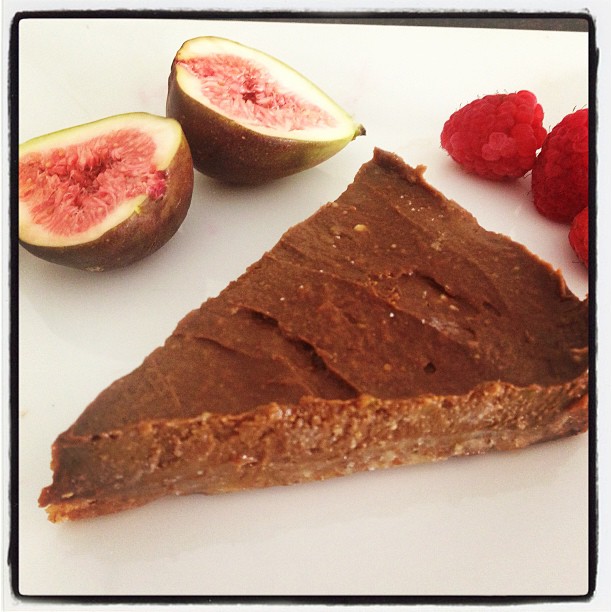 Base
1 cup of almond meal
8 to 10 pitted medjool dates
½ cup of hulled hemp seeds
In a food processor, blend almond meal, dates and hemp seeds. Place in a bowl and knead like a bowl. Place in a cake tin and put in the freezer for half an hour.
Cake
3-4 fresh figs
2 large avocadoes
2 tablespoons of cacao butter
2 tablespoons of coconut oil
2 tablespoons of organic cocoa or cacao powder
1 tablespoon of mesquite powder (optional)
¼ cup of yacon syrup
3 tablespoons of agave or maple syrup
A dash of celtic salt
Blend all of the ingredients in a food processor, adding a little water if needed. Pour over cake base and let sit in the fridge for one hour.