No Comments
Raw Vietnamese Cabbage Rolls - Katrina Ellis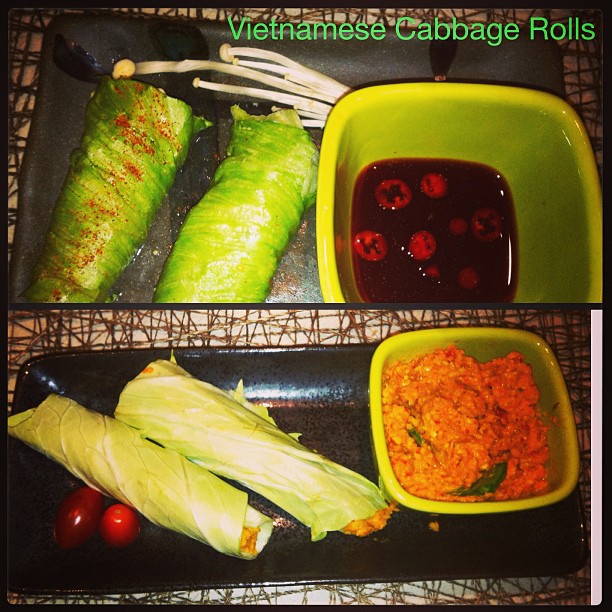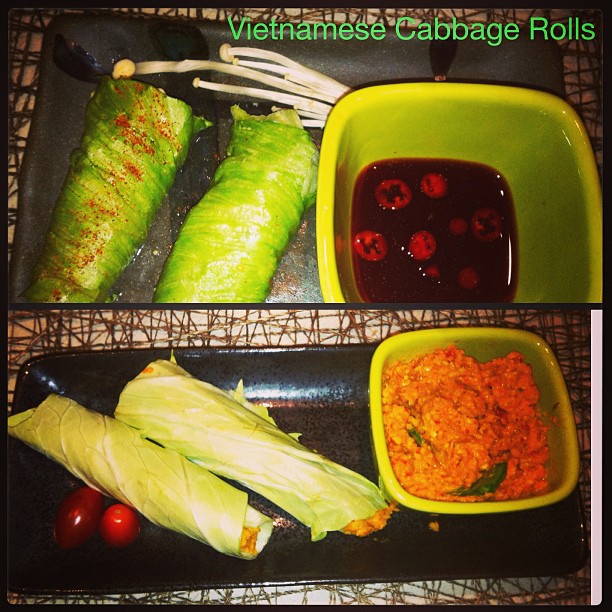 Cabbage Rolls
Makes 4-8 large cabbage rolls.
Filling
1 Cucumber, skin removed and cut into thin strips
1 Carrot, cut into thin strips
1 Avocado cut into thin strips
1 Bunch of Snow Pea Sprouts
1 Bunch of Bean Sprouts
Dipping Sauce
1/4 cup chopped Almonds
3 tablespoons of natural Fish Sauce
2 Limes, juiced
1 Red Chilli, finely chopped
3 tablespoons of Rice Vinegar
1 teaspoon of Agave
1/4 cup of Mint
1/4 cup of Coriander
Method
Get a large cabbage, remove the leaves and cut into square shapes or leave natural. Fill with filling.
Dipping Sauce
Blend all ingredients, leave slightly chunky and our a little over filling.
Then roll up cabbage leaves and use a toothpick or carrot stick to hold.