2 Comments
Simple Snacks: Raw Dips - Katrina Ellis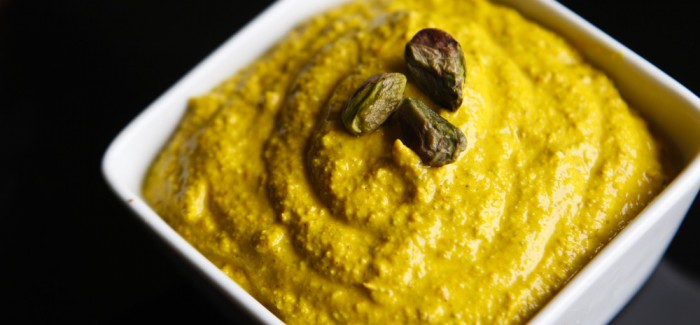 My go-to snack is often raw dips and sunny flaxseed crackers. If I don't have any crackers on hand I love natural dippers, like veggie sticks (crudités), veggie chips (dehydrated veggies with olive oil, tamari and celtic salt) or natural sweet potato chips.
Today I share one of my favourite dips from Raw Addiction, Pistachio and Turmeric Dip. This dip is full of powerful cancer-fighting and heart-protecting antioxidants and anti-inflammatory agents. It also guards against cancer, rheumatism, arthritis, heart disease, stroke and high blood pressure.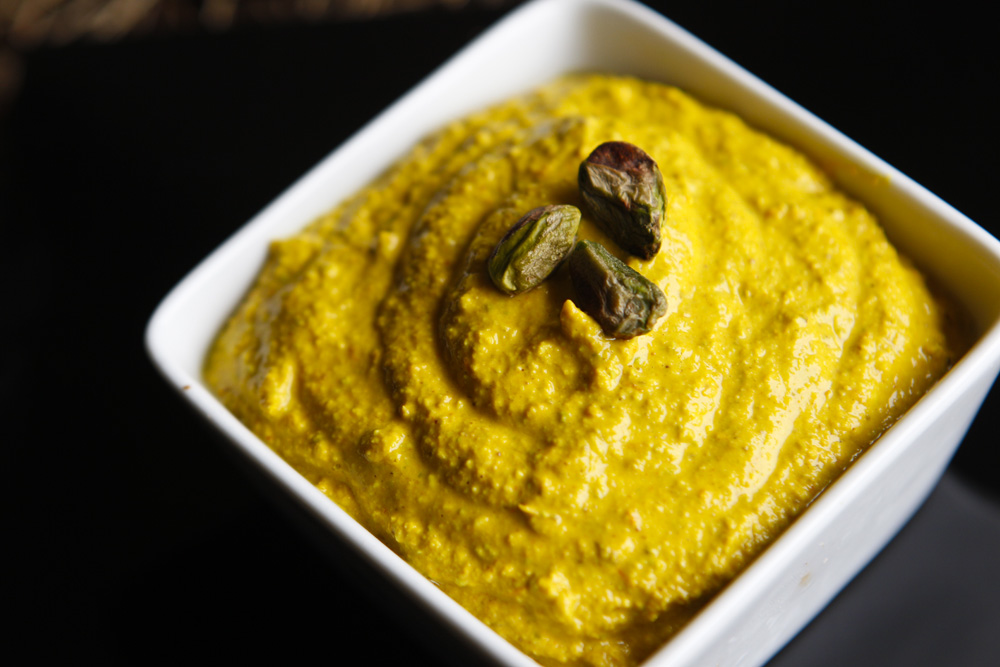 Makes 1 big bowl
Ingredients
1 tablespoon of fresh Turmeric and Turmeric powder
4 tablespoons of Hemp Seed Oil or Flaxseed Oil
1/2 cup of Pistachio nuts
2 Garlic cloves
1 teaspoon Cumin
1 to 2 teaspoons Tamari
1/4 cup of Cherry Tomatoes
1 Lemon, juiced
A dash of black Pepper
A small handful of Parsley
A little purified water
Method
Blend all ingredients in a food processor. If you'd like the dip to be sweeter, add a few organic pitted medjool dates.
You can also check out my Olive Dip recipe here.