No Comments
Sweet Corn Chowder - Katrina Ellis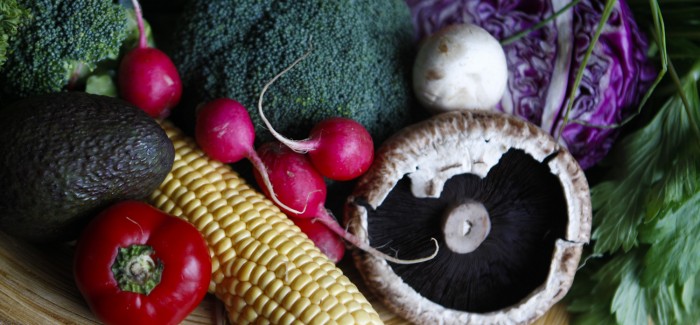 Using my soup base, this Sweet Corn Chowder is a easy and nutritious meal with a slight mex feel.. a winner in my books!
Soup Base
Serves 3 to 4
Ingredients
3 cups of fresh Corn
1 Garlic clove
1/4 Onion, diced
1/4 cup of sun-dried Tomatoes or 1 Tomato
1/2 cup of Walnuts
2 tablespoons of Olive Oil
1 teaspoon of Celtic Salt
1 teaspoon of Cumin
1 tablespoon of Brown Rice Vinegar
2 cups of Nut Milk and 1 cup of purified water (or 3 cups of purified water)
Soup toppings
1 cup of Corn kernels
1 Red Pepper, sliced thinly
1 Tomato, diced
1/2 bunch of Coriander leaves
Method
Blend all of the soup base ingredients until nice and creamy. If you want warm soup, heat gently and serve in bowls with toppings and black pepper.
This recipe and more in Raw Addiction.