No Comments
Thai Fish Cakes in San Choi Bao Cups - Katrina Ellis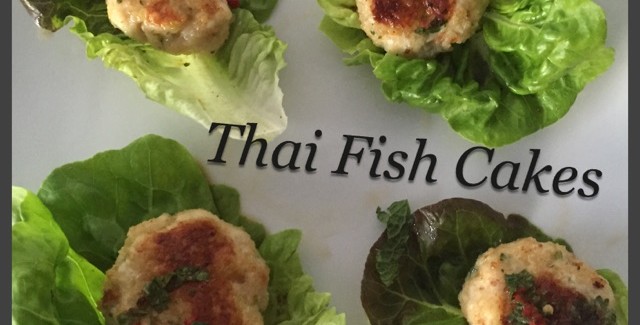 This is one of my favourite recipes as it is easy to make and can be altered for those of you who love paleo, raw or simply vegetarian.  It is still highly nutritious containing large amounts of healing antioxidants, iodine (if prawn or local fish is used), minerals, essential fatty acids and other useful phytochemicals.  The dipping sauce is divine and I guarantee these will be a hit at any dinner party.  This can be made very quickly with a thermomix, vitamix or good food processor.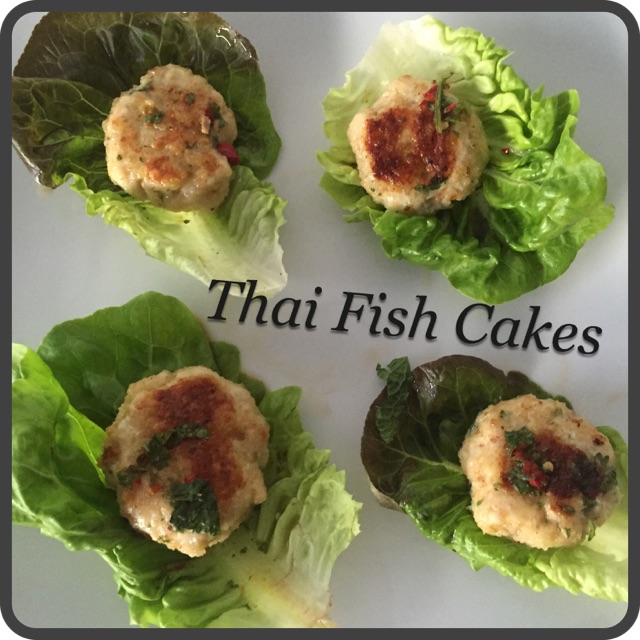 Ingredients
8 to 10 butter lettuce cups
400 grams of raw local green prawn meat or 500 grams of local white fish (snapper, whiting etc) OR to make a vegan version use 4 portabello mushrooms with 1/2 cup of soaked almonds
A small amount of palm sugar (or stevia as a natural alternative)
2 teaspoons of fish sauce or tamari
1 lime, squeezed
3 spring onions or shallots
1 egg white
2 kaffir lime leaves
A handful of coriander leaves
75 grams of rice bread crumbs or flaxseed meal
A small handful of basil leaves
Dipping Sauce
4 tablespoons of black or rice vinegar
1 green or red chilli
2 tablespoons of tamari or fish sauce
1 lime, squeezed
I normally wash my lettuce leaves in cold water, then drain and put in the fridge until I am ready.  I then put prawns, fish or portabello mushrooms/almonds into thermomix or processor and pulse for around 10 seconds or until chopped. Add palm sugar, fish sauce or tamari, lime juice, shallots or spring onions, lime leaves, basil, egg and coriander and season with celtic salt.  Pulse for around 10 seconds – but don't overdo it. Put this mix into a bowl and mix rice  crumbs or flaxseed meal through. Form into little 5 to 6 cm patties and chill in the fridge for 30 minutes. If you have a thermomix, place patties in veroma and steam for around 15 to 18 minutes or alternatively quickly cook in a shallow pan on both sides with a little coconut oil.  If you are completely raw and using portabello mushrooms as the base, flatten patties and place in a dehydrator and dehydrate for around 6 to 8 hours, turning over during the process.
To make the dressing, blend chilli, fish or tamari sauce, lime juice and vinegar.  Place thai fish or raw cakes into lettuce cups, place bean sprouts over the top and pour a little dipping sauce over the patties.  Now you have a yummy and delicious Asian version of San Choi Bao!  Yum!
#fishcakes #katrinaellis #nutrition #rawfoods #rawaddiction #kehealth #cancermyth #nutrition #naturopath #health #healing #raw #asianraw