2 Comments
My All-Time Green Smoothie - Katrina Ellis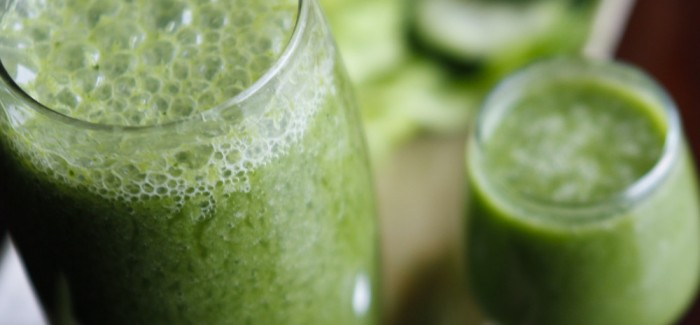 Green smoothies are taking over the world and I couldn't be happier to see more people investing in their health and wellbeing. A green smoothie is a fantastic way to start the day with a super quick and nutritious meal.
I often get asked which is my preference – smoothies or juices? Where possible, always smoothies as the most nutritious part, and the best cancer fighting ingredients of fruits and vegetables are found in the skin and peel.
I enjoy a green smoothie every morning as I find its the quickest way to give my body brain power to ensure I can best treat my beautiful clients. I hope you enjoy my all-time favourite recipe as much as I do!
Makes 2 – 3 cups
Ingredients
2 Kale stalks
1 cup of Baby Spinach
1 Cucumber
1 sprig of Parsley
1 cup of frozen organic Berries or a Banana
1 tbsp of Green Superfood Powder
1 scoop of Hemp Protein Powder
Method
Blend all ingredients in a high speed blender with filtered water.
Enjoy immediately!
What's your favourite Green Smoothie recipe? Please share it below.